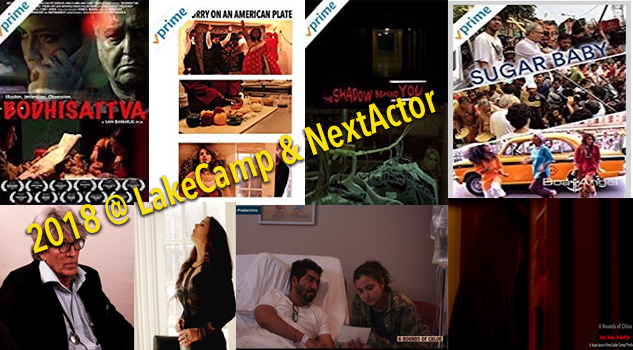 Next Actor Studio films that released on Amazon Prime in 2018, and gave opportunity to our talented alum to get watched alongside Hollywood stars who participated in the films.

The Non-Beginners' On-Camera Acting Classes

focus on working with the original Stanislavski System

and focus on finding an actor's personal tool to make proper character choices. This is not for beginners. The classes train students to survive in the industry by getting them used to heavy critiques.

Advanced teenagers with prior method training may join with approval.

Beginners can choose from our basic on-camera Method-based Acting Session available here.

Actors are trained to be aware of all the different shots and angles while understanding the director through scenes and jargons.

This session is focused to enable students to work with different scenes, monologues, make choices as an actor, work with directors and speak their language. Learn to interpret characters and texts, learn to exclude in a rational and thoughtful manner, work with body, mind and soul integrated, carve a niche and understand and analyze films and makers.

The class will work on audition techniques and how to get a callback and eventually the part.

Through monologues and dramatic scenes, students are also trained to get into the body of another character, detachment from self, understanding scene partner, delivering dialogues, learning scripts, problems while performing on and off-camera, subtext etc.

This acting session is for trained students only. The class focuses on scenes only for filming and auditioning, tending to eliminate bad habits, unconscious choices and tackling challenges.

Multiple cameras in some classes will help understand students how a scene is shot for television and make them adjust their angles and acting.
This session is highly recommended for serious students only.