CASTING : THE OTHER ROOM
Aug 12 & 13 : Filmmaking students Courtney Guess, Jose Garcia, JR West and Peter Kralowetz are holding their very first audition for the short script "The Other Room" written by screenwriting student Jose Garcia. The film is slated to start in September. Next Actor Acting Students are encouraged to apply for hands-on training and resume.


SCREENING : CREATED EQUAL
Sat, Aug 5 @ 3:30 PM at San Antonio Film Festival.
Screenwriting, Filmmaking and Acting Alum THADA CATALON will screen her film CREATED EQUAL, starring Lou Diamond Phillips and Aaron Tveit. Info : createdequalmovie.com

RELEASED : SEX, MARRIAGE, INFIDELITY
Screenwriting & Filmmaking Student Richard Finger's dramedy was shot in Houston and New York, starring Shannon Tweed, Charlie O'Connell and several Next Actor Filmmaking Alum got hired in the team to start their hands on training. The film is available on amazon and itunes. Richard Finger is a former writer of Forbes and current contributor for Huffington Post. He is now working on his next screenplay.



FILMING : ORPHAN TRAIN (Series)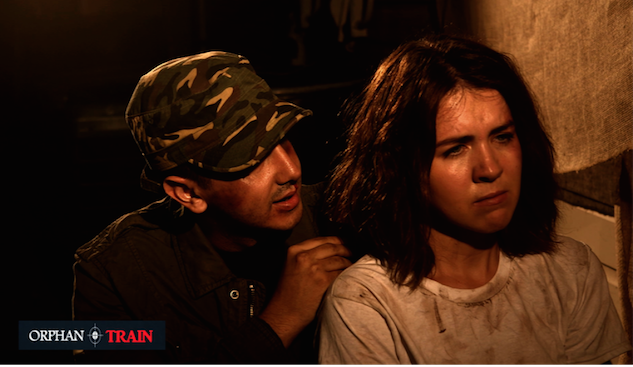 Next Actor Student Omar Shayeb in a scene with Disney star Andrea Guasch in Next Actor Film Orphan Train, written by Brian Stewart. Also stars Mahie Gill and Filmmaking Instructor San Banarje.